Your CNC-Robot Integrator
Supercharge your CNC machining business with
our turnkey collaborative robot systems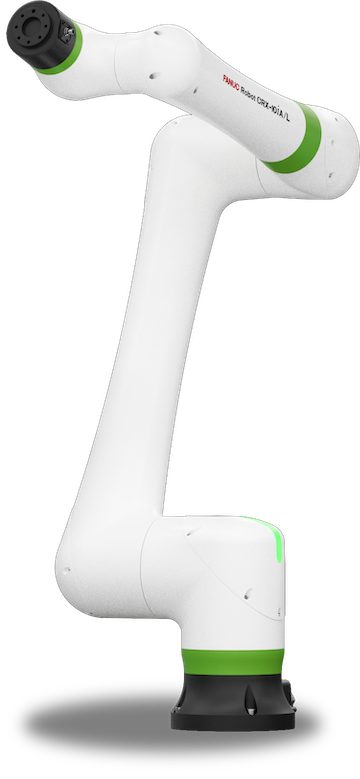 Machine Tending by Machinists, for Machinists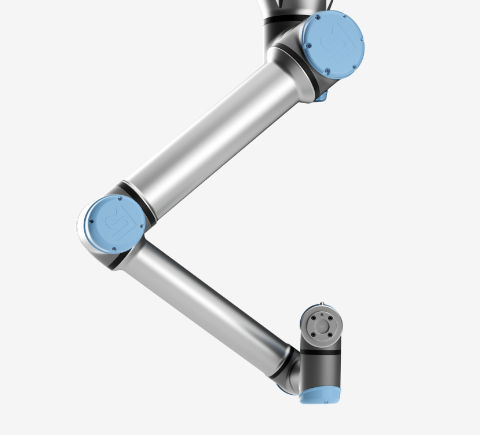 We're CNC machine tending experts because CNC is all we do.
Using our knowledge of the industry allows us to offer better customized solutions for any application in your space. Whether it's common turning and milling or more specialized processes, we know them, and we can help.
Our Team
We are a team of experts, focused on delivering the best cobot solutions to machine shops like yours.
We have extensive experience with all the major brands of CNC machines and controls. Some of the brands we've worked with include:
Mazak- Doosan/DN Solutions
Okuma
DMG Mori
Fanuc
Brother
Haas
as well as a host of specialty machines
Innovative solutions to tricky automation problems
Our systems are oriented around reliability, efficiency, safety, and trust.
Because we've helped our customers with such a wide variety of solutions, we've developed some innovative strategies to overcome almost any problem in any machine shop. And, we know that any solution we develop needs to be reliable, efficient, and safe.
See more about how our CNC-Cobot packages are built to help your CNC business thrive.
Why use a Robot from SDMS Robotics?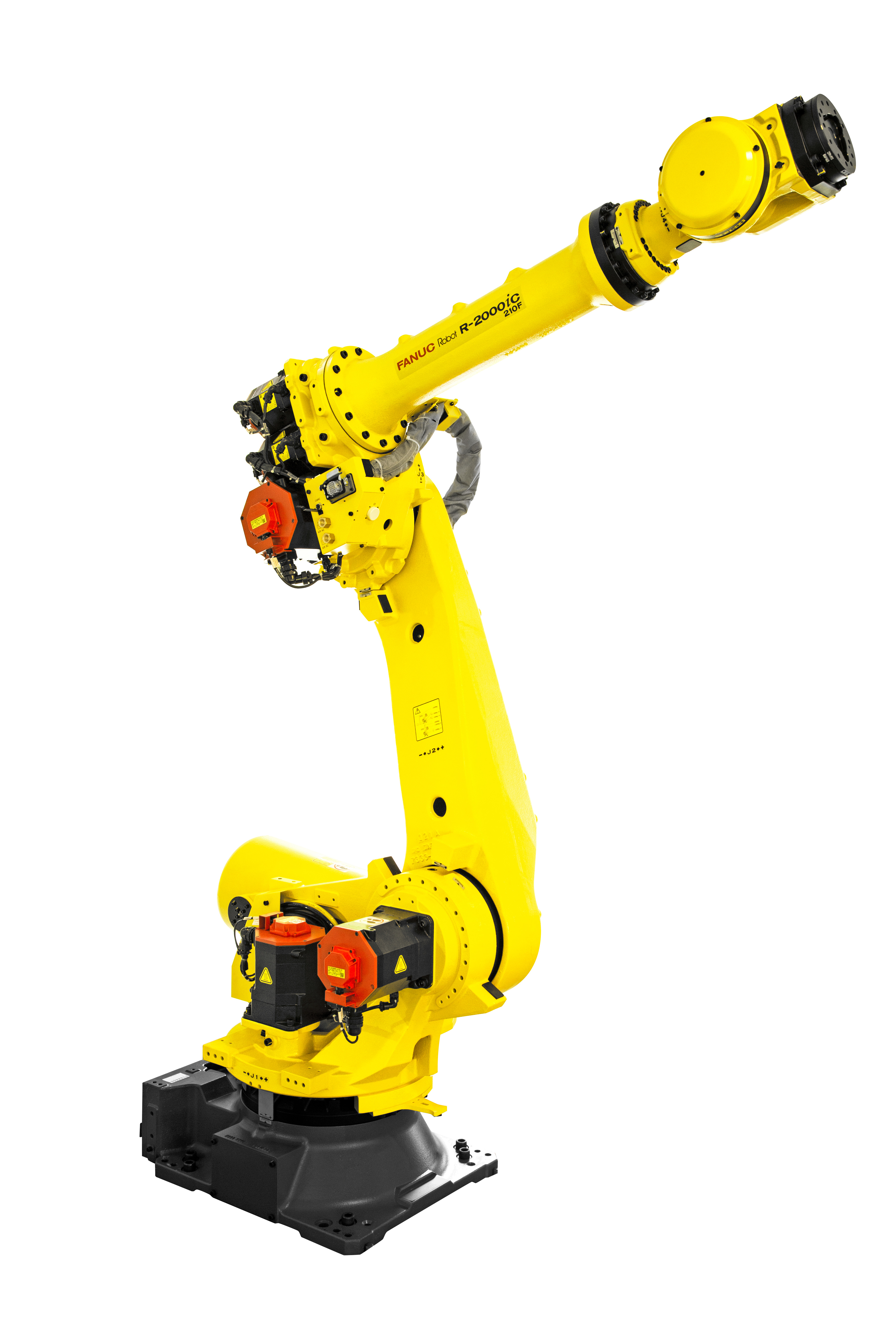 Why use a robot from SDMS Robotics?
First, we partner with robotic industry leaders Fanuc and Universal Robots who supply us with the best robot arms in the world. With that foundation, we can build the best automated machine-tending systems on the market today. The robots we integrate are ideally suited to the needs of virtually any machine shop. They're easy to program, quick to set-up and re-task, and in many cases they're free from the inconvenient safety cages found on other robot loading systems.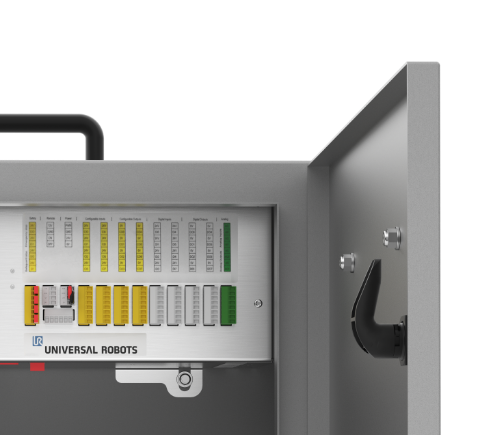 A fast, intelligent companion to your machine
With a robot system from SDMS Robotics, your machine can run 24 hours a day with minimal supervision.
But, what if you can't find people to feed your machinery? Well, the automatic feeding process with our cobots needs no sleep, requires less attention, and can run up to 24 hours a day in some applications.
Your highly skilled staff will be freed up to do more valuable tasks.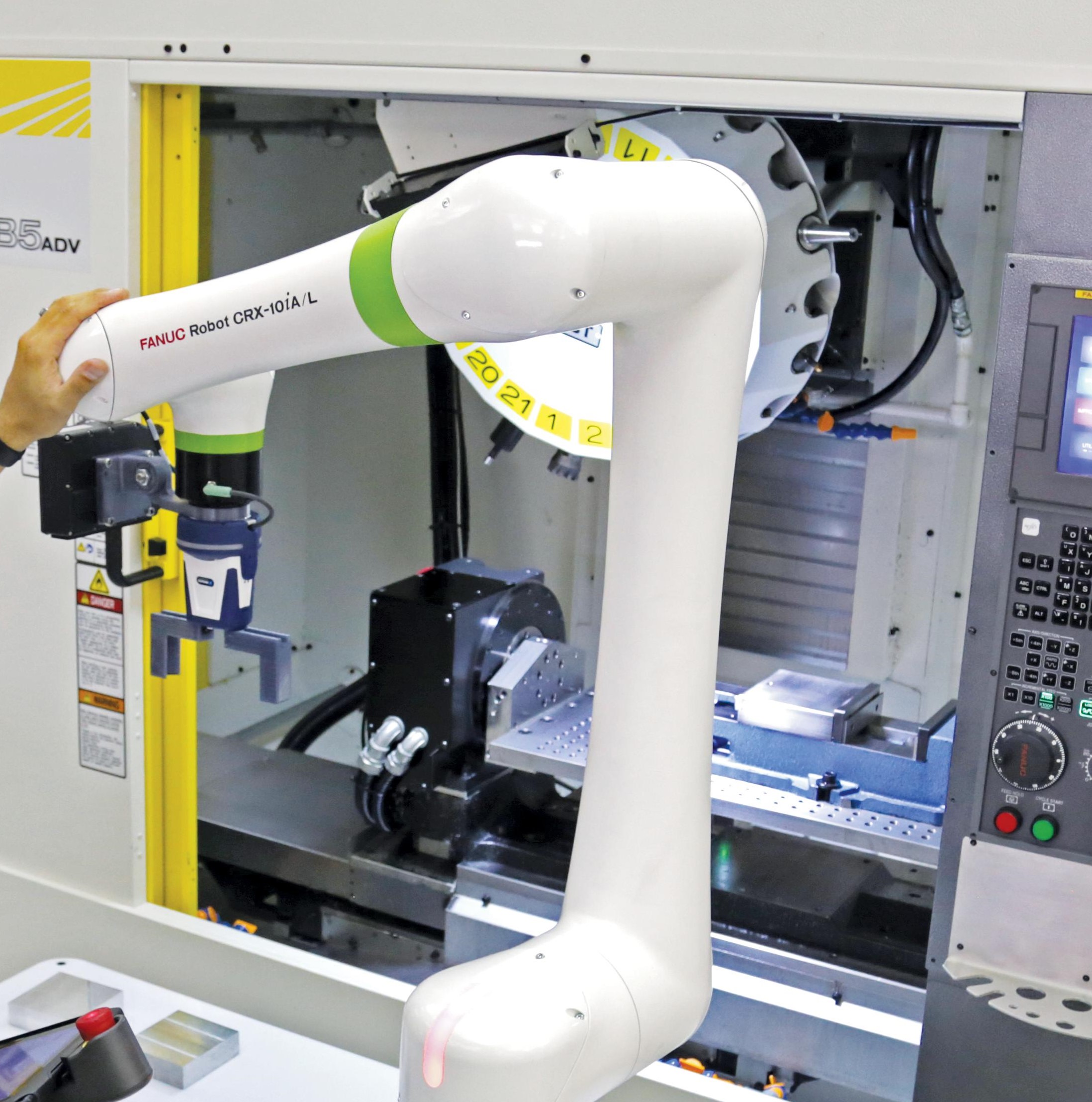 A cornerstone feature of a safe, flexible shop.
Our robots are designed with the safety of their operators in mind. With over 50 patents, the safety features of our robot supply partners lead the automation industry.
Our experience with turning these arms into safe and quickly re-tasked automation cells makes us an ideal partner for your business. We can help your shop in circumstances where new jobs must be taken to lights-out production in a safe environment.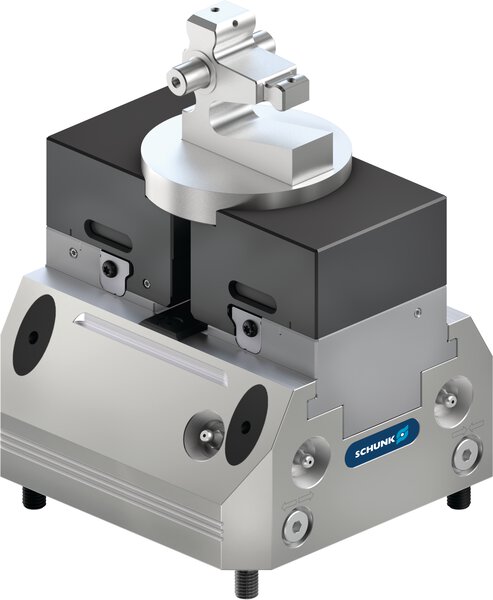 Your complete, intelligent workholding system.
As machinists and integrators, we are experts in the unique workholding concerns endemic to robot machine loading.
When we install your robot, consistent, intelligent material handling is at your fingertips. Controlled right from the robot controller, we use Schunk and Rapid Design Solutions workholding products to secure your parts. This direct interface provides secure, consistent multi-axis compatible workholding for all parts, improving the reliability and efficiency of almost any machine shop task.
And, if you need a solution for plates, forgings, castings, prints, and other irregularly-shaped infeed materials, we can help there too. We offer custom vacuum and hydraulic workholding fixtures using components from Pierson Workholding and Vektek to suit your specific needs.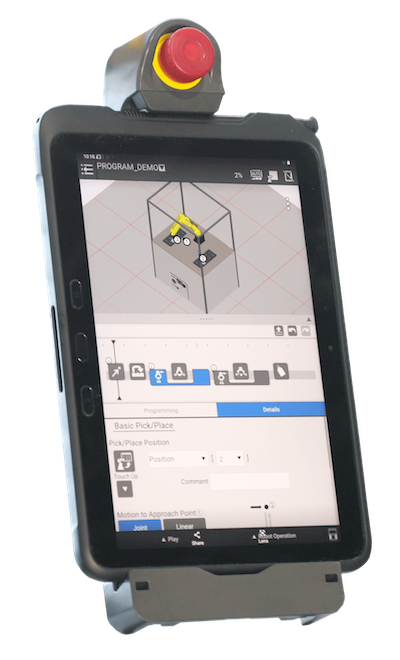 Easy programming saves valuable shop time.
Once on-boarding is complete, our cobots are easy for your employees to program.
Every robot install includes training for your staff. Also, the intuitive interface features simple touch controls, and the abundant online training available for the Fanuc and Universal Robots system means that within a few hours a machine operator with no programming experience can adjust and re-task a robot in no time at all.
What can you do with an SDMS Robotics robot machine tending solution? You can save time and money. You can make your operators more safe. You can improve the efficiency and reliability of your processes, and you can do more with fewer resources.
Our robot systems, using Fanuc and Universal Robots arms, can fit into any machine shop application and improve the task handling of your CNC machine. We've found that spindle utilization upwards of 80 percent, 24 hours a day is possible when combined with the proper tooling and machinery.
Also, the flexibility of our robot solutions can't be beat. You can easily deploy, and re-deploy when necessary, depending on the needs of your shop. The lightweight, small footprint of these systems make them incredibly flexible in any machine shop environment.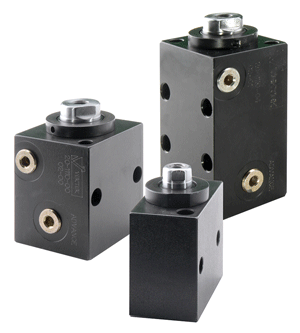 Workholding Solutions for Complex Applications
Not all parts are designed the same, and because some are difficult to handle, SDMS Robotics builds custom hydraulic workholding fixtures to tackle the challenge. We work in conjunction with Vektek, the top supplier of hydraulic fixture components in the US. We're happy to work with Vektek and their exceptional products because they aim to set the global standard in workholding.
The fixtures we produce are ideal for large production machining runs of cast, forged, or extruded parts that are more challenging to hold than standard vises allow. So, if you have a need for superior workholding in your shop, SDMS Robotics has a solution for you.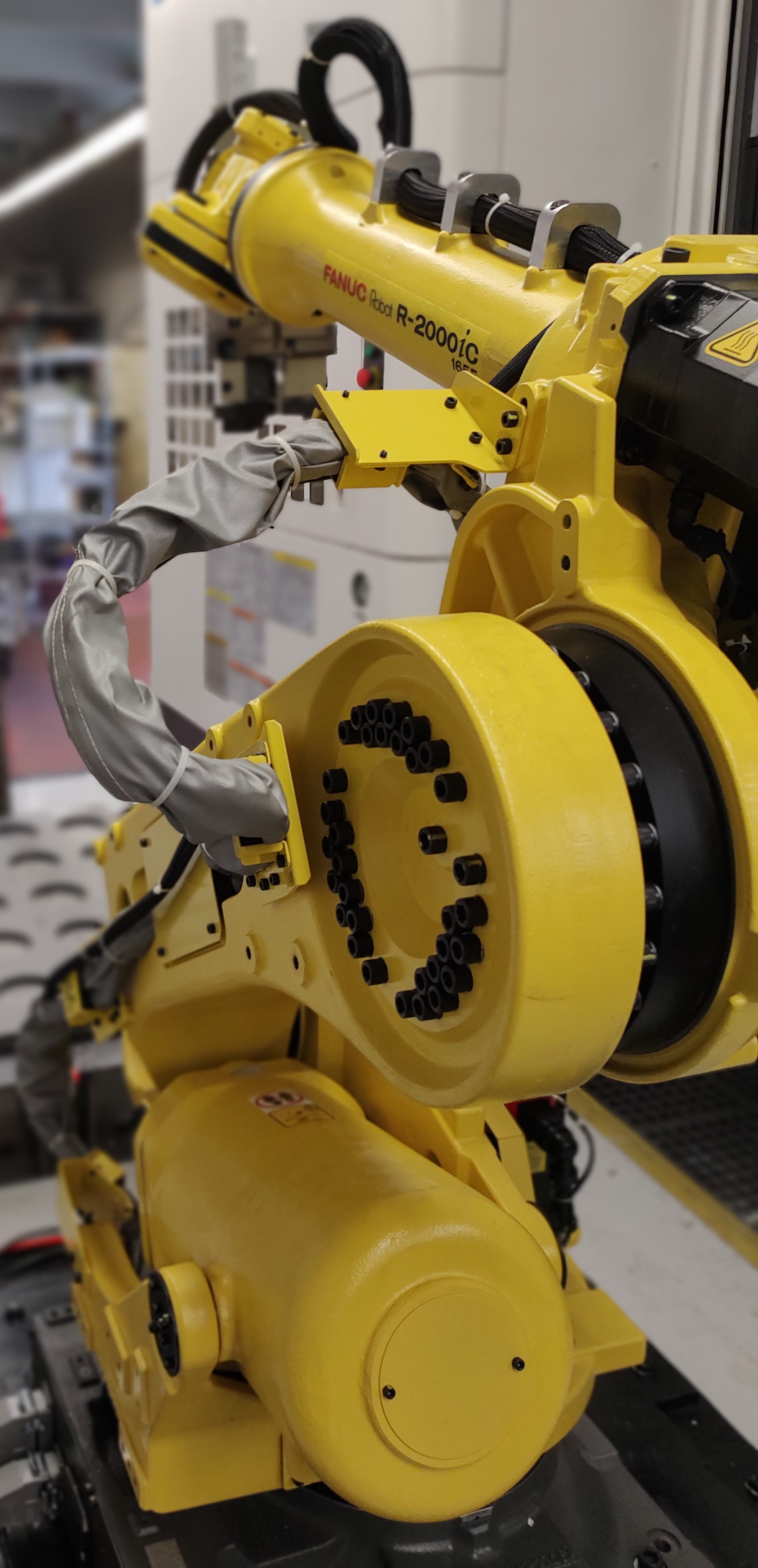 Your Dedicated CNC Specialists
At SDMS Robotics, we specialize in integrating cobots within the machining industry. Our exclusive focus on machine shops empowers us with an unrivaled understanding of their needs, enabling us to deliver finely tailored solutions for businesses just like yours. Our deep industry knowledge allows us to offer both turn-key and customized cobot packages compatible with any brand or type of machinery.
Officially Recognized Expertise
After almost 40 successfully deployed robots in the field, we're honored to be part of the Authorized System Integrator from Fanuc, and the Certified System Integrator from Universal Robots. This recognition attests to our expertise in delivering solutions that meet their highest standards of efficiency and value. We are committed to providing expert advice, seamless installation, and continuous programming support throughout the lifetime of your CNC machining application.
A Locally-rooted Company with Regional Reach
From our home base in San Diego, we are able to provide our services throughout the southwestern US. We have successfully commissioned robot systems across California, to as far east as Texas. If you're in the Sun Belt, reach out to discover how we can propel your company to the next phase of success.