Your CNC
Cobot Integrator
Supercharge your CNC machining business with
our turnkey collaborative robot systems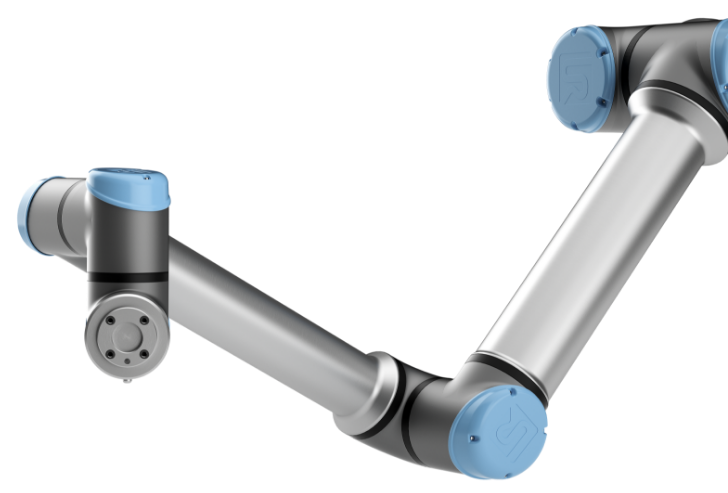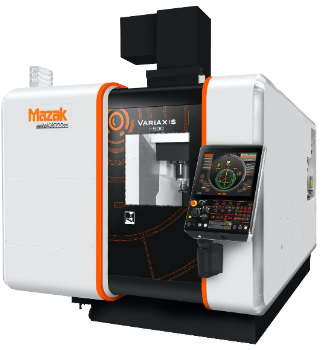 Meeting Machine Shop Needs with Real Industry Expertise
A Robot-CNC Solution Expert
Reliability, efficiency, safety, and trust. See more about how our CNC-Cobot packages are built to help your CNC business thrive.
Machinists At Heart
Machining is our bread and butter. Using our knowledge of the industry allows us to better customize solutions for any application in that space.

Our Team
We're an expert team focused on delivering the best cobot solutions to machine shops just like yours.

Why use a Cobot from SDMS Robotics?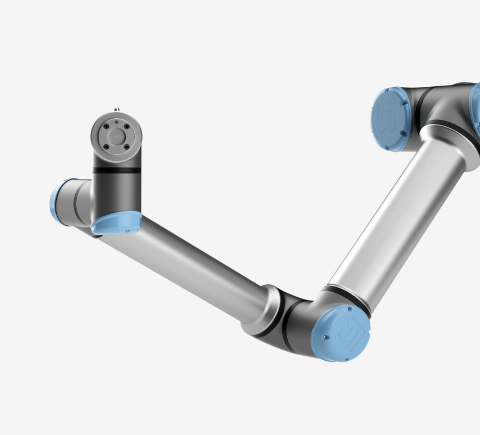 Why are Cobots the Solution for Your Business?
Our machine-tending packages use Universal Robots' arms and constitute the best automated machine-tending systems on the market today. They're ideally suited to the needs of virtually any machine shop. They're easy to program, quick to set-up and re-task, and they're free from the inconvenient safety cages found on other robot loading systems.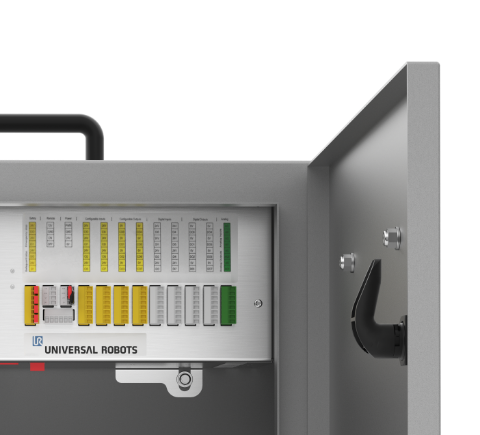 A Fast, Intelligent Companion to Your Machine
With a cobot system from SDMS Robotics, your machine can run 24 hours a day and requires minimal supervision. Manual feeding machinery is severely limited by the need for manpower. However, the automatic feeding process with our cobots needs no sleep, requires less attention, and can run up to 24 hours a day in some applications.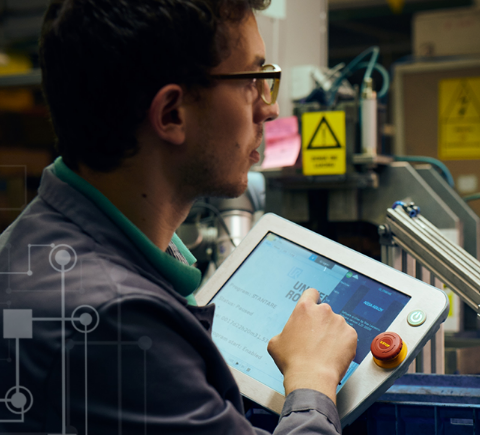 A Cornerstone Feature of a Safe, Flexible Shop
Our cobots are designed with the safety of operators in mind. With over 50 patents, the safety features of our cobots lead the automation industry. Other brands that lack these safety features require safety fences to be installed around work stations, eating up valuable floor space, making it more difficult to re-task a machine, and making it harder to operate the machine manually.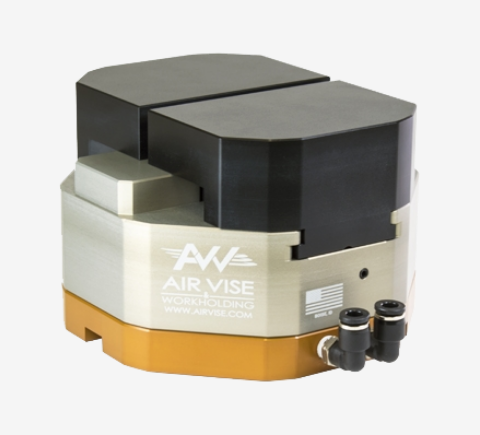 Your Complete, Intelligent Workholding System
Consistent, intelligent material handling is at your fingertips with one of our systems. Controlled right from the Universal Robots controller, we use AirVise, Schunk and Rapid Design Solutions workholding products to secure your parts. This direct interface provides secure, consistent multi-axis compatible workholding for all parts, improving the reliability and efficiency of almost any machine shop task.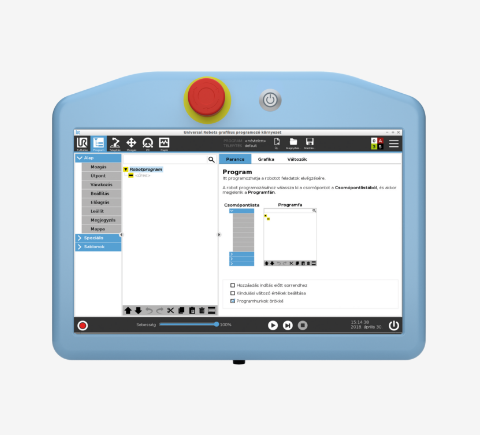 Easy Programming Saves Valuable Shop Time

Once on-boarding is complete, our cobots are easy for your employees to program. The intuitive interface featuring simple touch controls, and the abundant online training available for the Universal Robots system, means that within a few hours a machine operator with no programming experience can adjust and re-task a cobot in no time at all.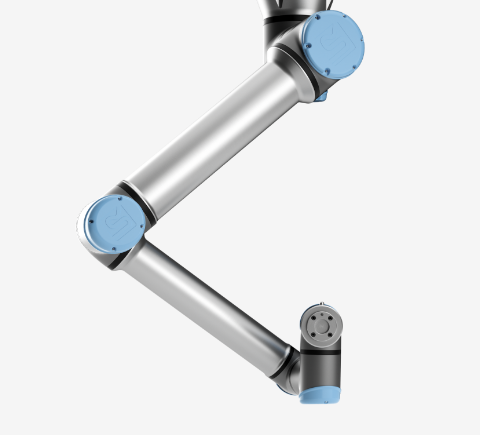 Our Robots in Brief
Universal Robots UR-5E
Axes: 6
Payload: 5.00kg / 11lbs.
Reach: 850.00mm / 33"
Repeatability: ±0.1000mm / ±.004"
Robot Weight: 18.40kg / 40.5lbs.
Universal Robots UR-10E
Axes: 6
Payload: 10.00kg / 22Lbs.
Reach: 1300.00mm / 51"
Repeatability: ±0.1000mm / ±.004"
Robot Weight: 28.90kg / 63.7Lbs.
Applications
What can you do with an SDMS Robotics cobot solution? You can save time and money. You can make your operators more safe. You can improve the efficiency and reliability of your processes, and you can do more with fewer resources. For instance, setting up a single robot to produce an entire catalog of parts is far easier and more reliable with a Universal Robots system than with any other cobot solution.

Our collaborative robot systems, using Universal Robots arms, can fit into any machine shop application and improve the task handling of your CNC machine. We've found that spindle utilization upwards of 80 percent, 24 hours a day is possible when combined with the proper tooling and machinery.

Also, the flexibility of our cobot solutions can't be beat. You can easily deploy, and re-deploy when necessary, depending on the needs of your shop. The lightweight, small footprint of these systems make them incredibly flexible in any machine shop environment.
See the Universal Robots machine tending in action.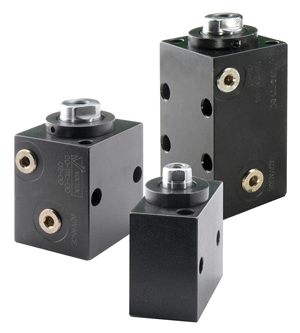 Workholding Solutions for Complex Applications
Not all parts are designed the same, and because some are difficult to handle, SDMS Robotics builds custom hydraulic workholding fixtures to tackle the challenge. We work in conjunction with Vektek, the top supplier of hydraulic fixture components in the US. We're happy to work with Vektek and their exceptional products because they aim to set the global standard in workholding.
The fixtures we produce are ideal for large production machining runs of cast, forged, or extruded parts that are more challenging to hold than standard vises allow. So, if you have a need for superior workholding in your shop, SDMS Robotics has a solution for you.
About Us
About Us
Your CNC Specialists
SDMS Robotics is a robot integrator focused exclusively on supplying cobots to the machining industry. By concentrating our focus on serving machine shops exclusively, we are able to understand the needs of those businesses in ways that other providers can't, which means that we can provide better tailored, unique solutions for applications just like yours. We know your industry, and we offer turn-key and customized cobot packages to serve any brand and type of machinery you might have.
Universal Robots Certified Integrator
We're proud to say that our partner, Universal Robots, has made us a part of their Certified System Integrator program, endorsing our expertise in creating solutions that meet their highest standard of efficiency and value. We're here to provide expert advice, installation, and programming support over the lifetime of your CNC machining application.
A Local Company with an International Reach
While we primarily serve the greater Southern California market in the US, we serve both the US and UK machining industry markets. We maintain offices in San Diego, California and London, England. We know it's important to have someone near you who you can trust with support and help. If you're in the Southern California or London areas, get in touch to see how we can be your partner in the next phase of your company's success.